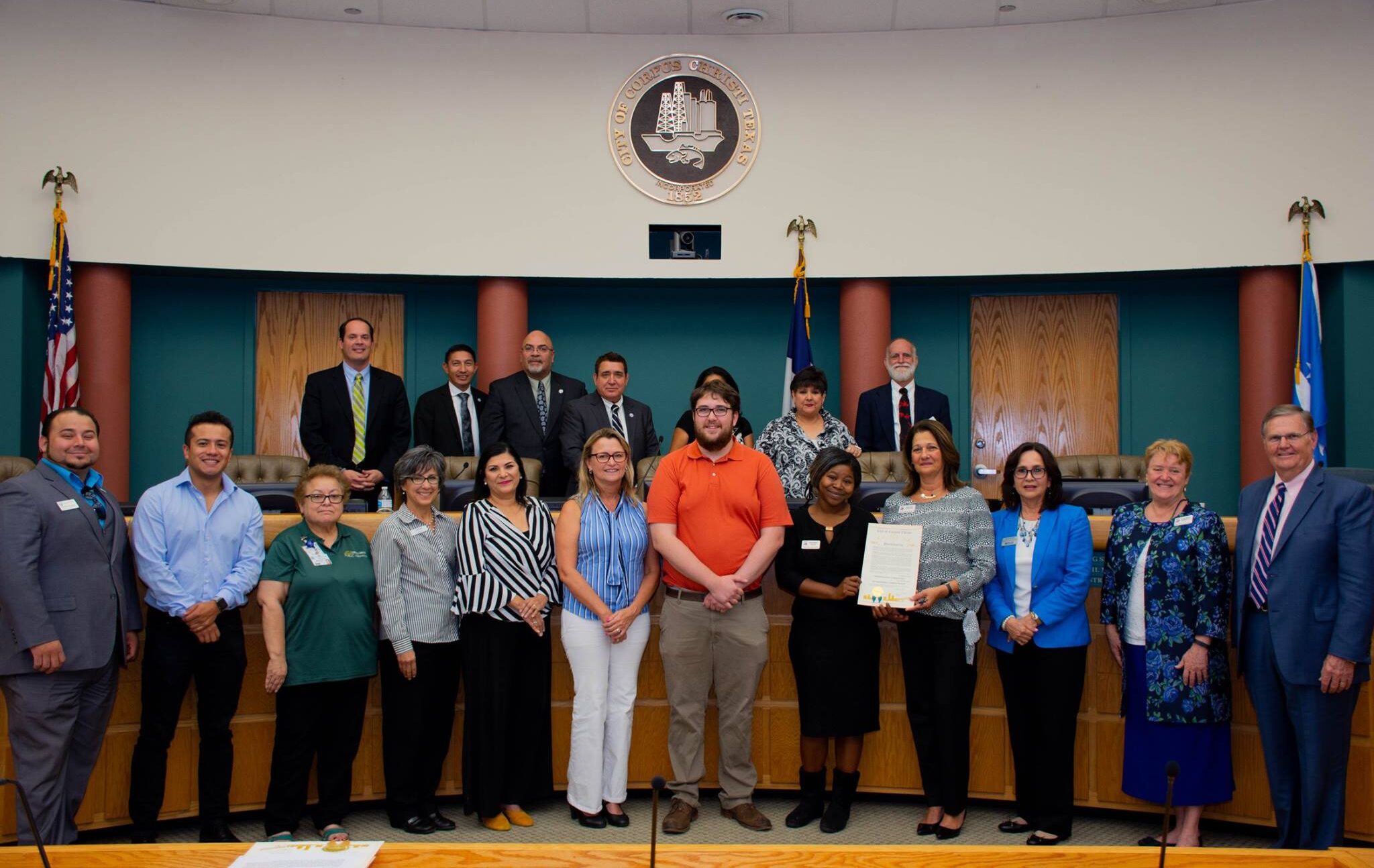 The mission of the Corpus Christi Literacy Council (CCLC) is to identify, develop, promote, and coordinate comprehensive programs and resources that will measurably reduce functional illiteracy in the Corpus Christi Bay Area.
Our Impacts in the Coastal Bend
I. Advocate the Importance of Literacy
- Inform the general public through media resources of literacy needs and opportunities existing through local, state, and national programs to decrease illiteracy.

- Promote literacy as a life enriching experience and as fundamental to the economic well­ being of individual citizens and the economy of our area.
II. Establish and Maintain an On-Going Program To Combat Illiteracy.
- Identify, recruit, train, and supervise volunteer tutors in established methods of reading instruction on a regularly scheduled basis.

- Identify, recruit, tutor, and evaluate adults seventeen years and older who seek help with basic literacy skills.

- Explore, develop, and implement family literacy programs which will enhance already existing adult programs.

- Explore, develop, and implement workplace literacy programs which will support the adult literacy programs.

- Identify and secure suitable sites for tutoring sessions.

- Develop and maintain systems for accurate record keeping and evaluations.
III. Develop a Resource Center To Establish And Support Literacy Programs Within The Community.
- Promote the development of family, workplace, and individual literacy initiatives.

- Research and identify literacy needs, investigate new training methods, and plan future programs.

- Research state and federal policies affecting literacy programs and disseminate information on the local level.


IV. Maintain an Independent Literacy Council by Researching and Securing Multiple Funding Sources
- Pursue prospective donors

- Recognize and thank current donors